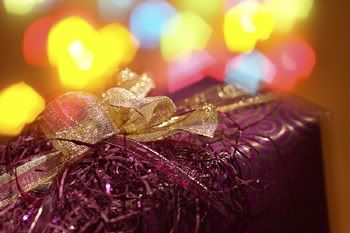 "It's not about the PRESENT, it's about the future."
Yes, I know that it's still early to think about Christmas presents, but I have to mention a great Christmas giving idea before you all snatch up gifts for people. I know my Mom is one who starts early on the present buying:)
I cannot take credit for that quote at the top of this blog. It's part of MCC's Christmas giving idea. I know one thing that drives me crazy about the Christmas season is how everyone goes into spending mode. We become so buyer oriented that we forget that we're actually trying to buy something nice for someone and we'll settle for anything on December 23.
MCC has some great ideas that involve giving gifts that are actually needed. There are many projects that MCC has devleoped and you can choose one and donate the money in someone's name. You buy a goat in your friend's name, or give 10 school kits to help kids get a good education, or even give money to help artisans in their product development so that they can support their families.
So this year I challenge you all (and myself!) to give a gift that will make a big difference. Even if you just give one gift, you are helping a group of people on the other side of the globe who are struggling with poverty. Don't wait until it's too late. You can drop by your nearest Ten Thousand Villages (starting soon) and even get a nice card and ornament with your purchase of a "Living Gift". Or you can go to the MCC website where there are even more options than what is offered at Ten Thousand Villages.
http://www.mcc.org/christmas/